Unlocking HR SaaS Growth for Workbuzz With A Multi-Channel Paid Media Strategy

281% Conversion Rate Increase
300% Increase in Conversions
Quick overview
Paid Media
Highlights:
Leveraging multiple paid media channels to drive conversions

Expanding keyword search targeting to Microsoft Advertising

Using Smart Bidding to get more from search traffic
A Truly Multi-Channel Paid Media Strategy to Drive HR SaaS Growth
Using a range of paid media strategies, our team were able to cut through a lot of noise in the HR SaaS market to drive conversions for Workbuzz.
Increase in conversion rate
Increase in conversion volume
The Approach
We began by focusing our efforts on the keywords that had led to the majority of conversions historically, however the high cost for these keywords meant that ensuring users were pre-qualified before they clicked became very important. We utilised Google's Smart Bidding to focus our spend on the highest intent users and A/B tested custom landing pages to improve conversion rate.
We expanded our efforts with Microsoft advertising, where competition is lower and a B2B audience usually resides, this also helped to increase conversion volume.
Alongside these channels, we then introducing Facebook remarketing strategies to re-engage users who had clicked through from the campaigns, we were able to drive action and further increase the conversion rate for Workbuzz. Having this in place was essential before broadening the targeting with additional keywords.
With the bottom of the funnel campaigns seeing real improvements, we started investing in awareness stage campaigns to feed the funnel. We used Linkedin to target HR decision-makers in SMEs with valuable content offers, seeing a huge 40% conversion rate from this effort. These leads were then nurtured through email workflows and Facebook remarketing campaigns.
The Challenge
WorkBuzz operates in a niche B2B market alongside venture-capital-backed competitors. This means that search volume is low and costs are high. With CPCs steadily rising throughout the previous year, our challenge was to combat this by increasing conversion rates and exploring other methods of generating leads.
The Results
In the first six months of work, we saw a 281% increase in conversion rate, a 300% increase in conversion volume and a 74% reduction in CPA. This resulted in a 310% increase in ROI for WorkBuzz from Paid Media channels, which also included our retainer fee.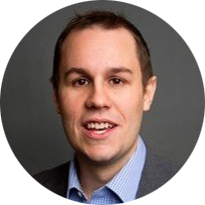 We're pleased with an uplift in the ROI we're getting after several changes to our PPC. I've also really appreciated strategic input and honest conversations about the potential of different channels and PPC in our market.