General
What Got Us Here, Won't Get Us There: Some Changes That We're Making at Aira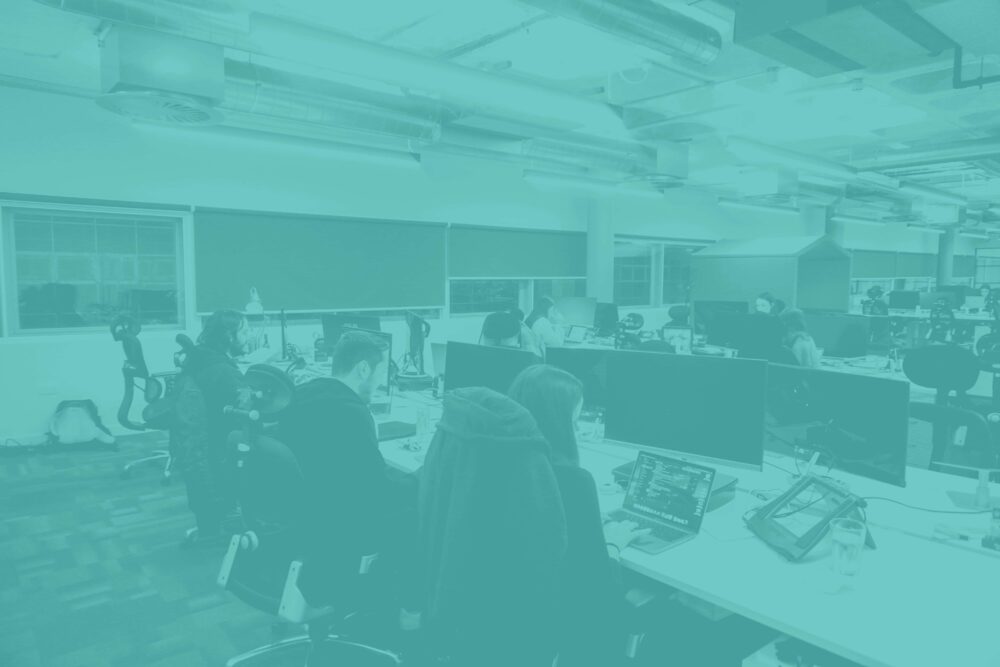 tl;dr: from June onwards, Aira will no longer be offering digital PR services to our clients and instead, will shift our value proposition closer to being a performance marketing agency. Unfortunately, this means that some of our amazing creative and digital PR team will be looking for new roles - please drop me an email if you are hiring and would like to chat with them.
What got us here, won't get us there
Ever since hearing this phrase back in 2018 at a founders dinner, it's really stuck with me. It made me understand that the journey a company takes will naturally evolve and change over time. The way you do things and what works at one point in time, may not work at another point in time. Sometimes, change is easy and sometimes, change is really, really hard.
Right now, it's the latter. The core services that have gotten Aira to this point are not the ones that will get us to the next stage of our journey.
Our creative and digital PR services have been a core service of Aira since day one. We've delivered amazing campaigns for clients, grown their businesses as a result and shared our experience with the industry.
It's now time for the next phase of Aira's journey and unfortunately, that means that I've made the hard decision to remove our creative and digital PR services as of 1st June 2023. This means that five of our team will be leaving us and looking for new opportunities.
We've done our best to look after them financially, emotionally and in finding new opportunities. But there is no getting away from the fact that people who have worked hard for us and delivered great work are now losing their jobs.
If you are hiring creative and digital PR roles, please drop me an email and I'd be happy to introduce the team and open up conversations.
Does this mean that you don't believe in links and digital PR anymore?
No, it doesn't mean that. We've been delivering digital PR services and building links for clients since 2015 and I've been doing it since 2010. I still see a lot of value in it and would recommend companies such as Builtvisible and NeoMam who do a very good job of it. If I didn't believe in it, we'd have stopped it long ago and I wouldn't recommend it to businesses at all.
It just doesn't fit with the direction that I now want to take Aira in. I'll share more on what this direction looks like shortly.
Whilst very different services, we made similar decisions with web development and organic social media over the years when they didn't fit with the direction we wanted to go in.
Links can still drive rankings in competitive search results and we're not blind to that. For Aira moving forward, links are almost certainly going to be built (either via outreach or naturally), but they won't be the primary reason the content that we create exists. Because of this change of focus, we'll be approaching the work in a different, more holistic way, one that we feel is a much better fit for Aira and our clients.
Did finances play a part in this decision?
Yes, it did. I won't try to hide that.
Whilst Aira is financially sound, we had a tough end to 2022 and a slower start in 2023, particularly in the creative and digital PR team. We lost some clients for a variety of reasons and didn't have the sales pipeline to replace them.
This led to some financial losses within the creative and digital PR team that we were prepared to carry, but looking ahead into the rest of 2023, these losses would mount up and given the current economic climate, we're not able to confidently predict when those losses may turn around. We are fortunate to be in a strong enough financial position to carry losses in one team for a period of time, but it would be irresponsible of me to do that when we don't know how long that period will last.
I've spoken with some close friends and colleagues who run other agencies and technology businesses, nearly all of them are finding things hard right now. If you are an agency founder, CEO or director and would like to talk about things, I can't promise answers but I'm more than happy to listen because things are hard right now, so please get in touch.
Whilst finances did play a part, the change in direction is something that has been on my mind for a while now and this change has probably been accelerated as a result. At the same time, I'd rather this change have not come about in this way.
The direction we're taking
The direction we're taking isn't completely new to us, but when you remove a service as big as creative and digital PR, it's going to feel very different. Aira will feel different moving forward and I'm looking forward to that journey and seeing where our team can take us.
In summary, our core services will span:
SEO
Paid Media
Content Marketing
Marketing Automation
These services will be underpinned by our Client Services team.
We've created content for clients for many years and will continue to.
The key change we've made when it comes to content is that we'll no longer be producing content primarily for the purpose of generating links. Our services have evolved over the years and we've been able to produce content that serves multiple purposes, but the focus and expectation from clients was nearly always the same - generate links. If a content piece generates lots of great traffic or even some conversions, but didn't hit a link target, some clients wouldn't have seen this as a win.
In some situations, we'd struggle to even get access to Google Analytics or Search Console to allow us to assess the impact of the links we've built. This doesn't fit with the world that I want Aira to operate within which is neatly summarised by this snippet from our homepage:
"Aira grows your businesses with multi-channel digital marketing that's measured in sales and revenue."
Instead of a focus on content that only generates links, we're flipping things around and the focus of any content that we create moving forward will be to generate:
Yes, links are almost certainly going to be built (either via outreach or naturally), but they won't be the primary reason that the content was created.
The reason we're doing this is because we want to focus our efforts on producing content that does two core things:
It sits far closer to the bottom line commercial metrics of our clients.
It sits on the buyer's journey of our clients' target audience.
This isn't new for Aira. We've actually been quietly doing this for the last couple of years and our copywriting team works incredibly closely with our SEO team to produce content that drives traffic, leads and revenue.
We are going to do more of this. The results for clients are clear and we're able to demonstrate our impact on their top and bottom line.
I'll be writing and sharing more about this in the coming weeks and months. Right now, my focus is on supporting the team at Aira and making their transition to new roles as smooth as possible.
Why write about this?
Writing a blog post about removing a whole team and telling people that they no longer have jobs isn't something that I've ever wanted to do.
I'll be honest: a big part of me didn't want to write this post. Agencies (and companies generally) make these types of changes all the time but don't necessarily write about it.
But taking ownership of decisions is really, really important to me. Even more so since I became CEO of Aira last year and whilst this decision was discussed and debated within the board and leadership teams, it's ultimately my call and I'm accountable for it.
Even more important to me is looking after our team and doing our best by them, even when this means making hard decisions that affect them. By writing about this openly, it's far easier to help them find new roles and if this post can help just one of them find a dream role, it's worth it.
Finally, to our team who are reading this and have been impacted - thank you for the great work you've done for clients and for understanding the new journey that we're embarking on. We wouldn't have gotten here without you and wish each of you the best for the future. For the rest of the Aira team, thank you for the support that you've shown over the last couple of weeks whilst we're going through these changes and move forward in a new, exciting direction.